CHEM-DRY OF TAMPA
»
About Chem-Dry
»
Chem-Dry of Tampa Blog
Chem-Dry of Tampa Blog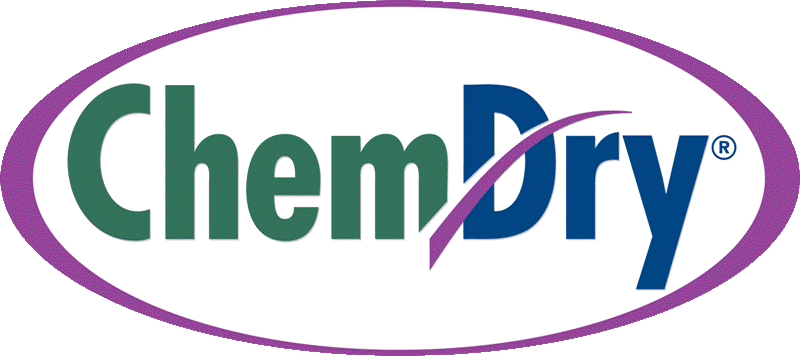 ---
Chem-Dry of Tampa Blog

---
15 Dec 2014 -
7 Season appropriate GIF's for choosing a carpet cleaner.

The season that everyone's been waiting for is here! It's the Holidays! The feelings of goodwill are widespread, and the buzz in the air is electric. Soon the kids will be out of school and the family in town. You may need your carpets cleaned to make sure the house is presentable for guests, or you may need them cleaned after everyone has gone and left their mud and filth inside your house. Either Way, we here at Chem-Dry of Tampa have your back. See below the relatable process of choosing a carpet cleaner!
The holiday season is great, but in much of the country there is one major drawback... The cold. There are some mornings where getting out of bed just doesn't seem like an option. You might sneak back beneath the covers and think about the many things on your to-do list. When suddenly you remember - The Carpets need to be cleaned!
With the weather becoming unpredictable, all sorts of things get tracked in to the house, clinging to shoes just long enough to make it to your carpet.

So when you do go to make that choice of who to trust your carpets with, remember there is one Company that stands out above the rest in Lutz, FL. Chem-Dry of Tampa's process is so smoothe and professional, you'll be in awe at the tricks they seem to use at removing tough stains and filth from your carpets.
While it may seem like a battle between different companies with their advertizing attempts, have confidence in Chem-Dry's process that has proven to be so effective, that it comes with a satisfaction guarantee!
There's nothing more disappointing then having high expectations and mediocre delivery. You can expect high quality carpet cleaning!
We promise that the only suprises you'll experience will be positive!
You won't be able to help but dance about how pleased you are with your freshly cleaned carpets! What's more is that it was easy on your wallet and the environment, and beneficial for you and your family!
But the best part of the holiday season isn't the snow, the hot cocoa, hitting the slopes, or even the presents. The best part is spending time with those you love. We at Chem-Dry of Tampa realize how important this is. So while you're spending time with family making new memories this year, allow us to brighten those memories just a little bit, by making them a little Drier, Cleaner, and Healthier. Call us today for a free estimate!
---
10/16/2014 - Best Value Carpet Cleaners in Lutz, FL
Are you having a difficult time finding the best carpet cleaning service in the industry? Look no further! Chem-Dry's Natural solution, friendly customer service, and top-of-the-line equipment give us a clear-cut advantage when it comes to the effective carpet cleaning you have been searching for! Using simple but powerful chemistry, we harness the power of carbonation to achieve a deep clean.


When pouring a carbonated drink into a glass, you can witness the natural "lifting" properties of carbonation which causes all the bubbles and fizz to rush to the top. stains, soils, dirt, and grime don't stand a chance when this carbonation process is used in your carpets. They are broken up and expelled from individual carpet fibers. Using the power of carbonation, we lift the dirt to the surface, and quickly remove them from your carpets. Your carpets will be left only slightly damp and significantly cleaner than before. Even carpets that look to be immaculate will see a significant amount of dirt in the waste solution that is sucked from your carpet.

Steam cleaning, a popular alternative to Chem-Dry's superior clean, uses gallons of water and high pressure on your carpets during the cleaning process. Rather than actually removing the mess, steam cleaners push filth and moisture down into your carpets to hide the mess, creating a breeding ground for mold and bacteria beneath your feet. Your carpets also take longer to dry with steam cleaning – typically between 1-2 days – because of the excess of water used. Chem-Dry's techniques limit moisture usage and achieve maximum cleaning results that dry in just 1-2 hours. That is 24 times quicker than the competition, letting you get back to life quicker. Who wouldn't want to experience the ease and perfection that Chem-Dry can offer.

Thankfully we offer our amazing services at an affordable price so any budget can benefit. Put our unique methods to the test and contact us today!
---
10/07/2014 - We've expanded our service area! Now serving Pasco County, FL
Chem-Dry of Tampa has expanded and is now serving Land O' Lakes FL and the rest of Pasco County. Chem-dry of Tampa has received several requests to offer their services in the Pasco county area.
We are excited to now say "How can we serve you…" to all of friends in the Land O' Lakes area, as well to the rest of the county. Chem-Dry of Tampa will be offering their world famous carpet cleaning, upholstery cleaning, and tile and grout cleaning services to: Land O' Lakes, Wesley Chapel, New Port Richey, Zephyrhills, and Dade City just to name a few.
Now there is no reason you can't get the best carpet cleaning service with the highest standards and competitive pricing. No other carpet cleaner can offer what Chem-Dry offers. We clean your carpets with the power of Hot Carbonated Extraction (HCE), using millions of tiny bubbles to explode the dirt off your carpet and upholstery.
No need to wait for days for your carpet to dry. The power of Hot Carbonated Extraction means we use less solution to safely clean your carpet without toxins or harsh chemicals. Your carpet will be dry in a few hours.
Chem-Dry has been a green carpet cleaner for over 35 years and we continue to hold to roots. Keeping your home cleaner, drier, and healthier.
Our Chem-Dry of Tampa trucks will be driving through your neighborhood soon. Don't wait for the holidays to get your carpets cleaned. Call Chem-Dry of Tampa today and we will provide you the best carpet and upholstery cleaning, your satisfaction is guaranteed.
---
9/23/2014 - I've spilled on my carpet, how do I clean the stain?
Having clean carpets is important, but do they always need to be professionally cleaned? Surprisingly, there are a few methods you can use to get even those tough stains out - something most carpet cleaners wouldn't tell you. At Chem-Dry, we care about your floors.
Because people are our priority, we are pleased to part with some basic stain fighting techniques. The first step is to use a white towel and warm water to blot out the spots and stains. As you are blotting, make sure not to aggressively scrub the spot because this may cause fraying or spread the stain around. By gently blotting the stain with your damp cloth, you will transfer the stain from your carpets to your cloth. Check to see if the stain is "transferring" correctly from the carpet to the cloth. Discontinue this method if the towel is not soiling. If there's no transfer to your towel, club soda is the next thing to try. Chem-Dry's deep cleaning solution is based on the idea of carbonation - like club soda. Proceed with the same process you used with the hot water: dampening the problem area and blotting with a white towel. If this doesn't provide any results, then it's a job for Chem-Dry. Chem-Dry's exclusive solutions and methods are proven and guaranteed to provide for all of your carpet cleaning needs. Call us today to get those tough stains out!

---
7/9/2014 - Summer-time cleaning
Summer is here! It's time to enjoy the outdoors. Unfortunately sometimes you bring the outdoors back inside when you get home. Trust Chem-Dry of Tampa to Clean your carpet and upholstery and keep your home as fresh and clean as earth right after rain!

---
6/3/2014 - Chem-Dry and Sustainability
One of the most impressive things about the Chem-Dry franchise is our commitment to sustainability. Because we keep the environment in mind, we have designed an entirely new process for carpet cleaning that is not only incredibly effective, but
refrains from using potentially harmful chemicals in order to protect your family as well as your carpets.

This is achieved through the power of carbonation. During the cleaning procedure, millions of tiny, carbonated bubbles penetrate deep into your carpet to release dirt, dust and other filth from individual fibers and lift these unwanted particles to the surface, where they can be quickly and effectively washed away, leaving your carpets looking like new. Not only is this process more eco-friendly, it also uses less water than other methods, which means that your carpet will dry in just 1-2 hours instead of the 1-2 days offered by steam cleaning!
It is with great pride that Chem-Dry of Tampa offers this unparalleled service to the people of Tampa in order to both make your carpets look and feel clean and to promote environmental stability. That's the Chem-Dry way – drier, cleaner, healthier homes.
---
5/21/2014 - Spot Removal Tips

Whether they are dribbles or disasters, food and beverage stains are part of everybody's life. Before the next one happens to you, read the tips and suggestions we have compiled for you here and get some Chem-Dry professional home care products to wipe that stain clean when it inevitably happens. If your carpet has been treated with Chem-Dry's Protectant, then you already have a huge advantage in removing stains.

Click here for Spot removal tips!

---
5/02/2014
Welcome to the Chem-Dry of Tampa blog! We will be posting customer testimonials, messages from the owner, tips on carpet cleaning and upholstery cleaning and care, specials, and many other things! Check back from time to time!
*Based on studies conducted by independent laboratories of Chem-Dry's HCE (Hot Carbonating Extraction), P.U.R.T. (Pet Urine Removal Treatment), Granite Countertop Renewal, and Tile, Stone & Grout cleaning processes. Allergens tested were dog and cat dander and dust mite allergen. Pet odor results based on testing with the most common odor sources found in dog and cat urine. Pet urine bacteria results based on Chem-Dry's HCE cleaning process and a sanitizer, combined with P.U.R.T. All bacteria results include use of sanitizer. Figures are an average across multiple tests.
Document Actions