Carpet Cleaning Will County, IL. | Chem-Dry by Dean
Chem-Dry by Dean...
"here to get your carpets clean!"
Welcome to Chem-Dry by Dean - Superior Carpet & Upholstery Cleaning
For more than thirty years, Chem-Dry has been at the forefront of the carpet and upholstery cleaning industry with innovative equipment and powerful cleaning solutions and technology. Prolong the life of your carpets and upholstery with routine cleaning by the expert carpet cleaners at Chem-Dry by Dean. Our professional technicians are trained to deliver top-quality service at an excellent value.
Ask today about the benefits of Hot Carbonating Extraction, available only from Chem-Dry.
Enjoy the many advantages of choosing Chem-Dry by Dean including:
Superior Cleaning Power - Approved by the Carpet & Rug Institute
Dries in 1-2 hours, not 1-2 days
Our primary cleaner, The Natural®, is completely safe & non-toxic
Hot Carbonating Extraction cleans deep while optional Protectant restores stain-fighting to carpet fibers
Chem-Dry resists re-soiling - so your carpet fibers stay cleaner, longer
Chem-Dry is the world's largest carpet cleaning company, with more than 4,000 locations across the globe. Trust your carpets and upholstery to Chem-Dry.
Ask about our Area & Oriental Rug Cleaning. Learn more about it here!

For the ultimate clean...call Chem-Dry by Dean today!

Call Chem-Dry by Dean Now to Schedule an Appointment!
Carpet Cleaning:

Joliet | Downers Grove | Morris | Yorkville
Upholstery Cleaning:
Downers Grove| Joliet | Morris | Yorkville
Tile, Stone, and Grout Cleaning: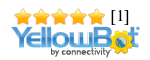 *Based on studies conducted by independent laboratories of Chem-Dry's HCE (Hot Carbonating Extraction), P.U.R.T. (Pet Urine Removal Treatment), Granite Countertop Renewal, and Tile, Stone & Grout cleaning processes. Allergens tested were dog and cat dander and dust mite allergen. Pet odor results based on testing with the most common odor sources found in dog and cat urine. Pet urine bacteria results based on Chem-Dry's HCE cleaning process and a sanitizer, combined with P.U.R.T. All bacteria results include use of sanitizer. Figures are an average across multiple tests.
Document Actions