Local, Eco-Friendly Enviromentally Safe & Green
Cleaning

S

pecials
Book Job Before 11-12-2014

Save up to 50% off services click link below
404-688-3003
Current Specials Below, from Brown's!!!
CLICK HERE FOR CURRENT SPECIALS
Click Here to Request an Estimate
Click any service subject from this list below for a better description of what we offer.
Click Here to Request an Estimate
Specializing in Professional Carpet, Steam, Furniture, Upholstery, Leather, Fine Oriental Area Rug Cleaning, Draperies, Curtains, Office Cubicles, Fabric Panels, Mattress, Bed, Expert Stain Removal (red wine, coffee, ink, juice, ect), (Guaranteed) Pet Odor / Urine Removal (Cat pee / Dog pee), Carpet Repair, Re-Stretching and Re-installation, Pad Replacement, Cigarette Burn Repair. Steam process just does not compare to the truck mounted process which fully extracts and is completely endorsed by the major manufacturers signed by officials of each company.
What we offer is a complete hot water extraction, that means we get the dirt out, not just some fluffy pad that spreads the dirt out so finely that you can't see it anymore. The only process that truly is the best is a truck mount, we can actually show you what was in your floor just ask the tech to show you the filter when he is done. It is recommended by CRI and manufactures that you use a form of hot water extraction every 8 months to one year to maintain all warranties and get the most life out of your floor coverings. Also to mention all of our products are green and earth friendly and safe for children and pets, so there are no worries about high or low Ph chemicals causing skin irritations or allergies.
(Actual before and after)
We offer a 30 Day Customer Satisfaction Guarantee! This means if the spots come back, so do we for free!

If quality is what you are looking for then you have come to the right place!
For every home and business we offer our guarantee, we stand behind our work and we aim for your satisfaction.

Superior Power - Approved by CRI. Dries in 1-2 hours, not 1-2 days.
Our primary solution, The Natural®, is completely safe & non-toxic.
Hot Carbonating Extraction(TM) penetrates deep while optional Protectant(TM) restores stain-fighting to fibers.

Call Now to Schedule an Appointment!
404-688-3003
REVIEW FROM A HAPPY CUSTOMER
:
Fantastic job getting urine smell out of our carpets, this was above my expectations.
"Time and time again carpet cleaning has been a nightmare, people trying to up sell me things I don't understand why I need them, its just carpet, Finally I found a company that sticks by their customers. I was assured they would not try to jack me up and they were very professional and on time, my carpets looked fantastic. To my happy surprise they did not try to sell me anything, and they did offer me to do a few additional items to clean but I declined, and they didn't try to double my bill. I am very appreciative and will spread the word that I have found a good quality carpet cleaning service. "
Browns ChemDry – Reviewed by Shawna H. on June 19, 2013: Rating:5

Zip Codes we service are:
30006, 30007, 30008, 30060, 30061, 30062, 30063, 30064, 30065, 30066, 30067, 30068, 30069, 30090, 30080, 30081, 30082, 30339, 30101, 30102, 30112, 30116, 30117, 30118, 30119, 30133, 30134, 30135, 30154, 30180, 30179, 30110, 30185, 30176, 30170, 30187, 30126, 30213, 30144, 30152, 30156, 30160, 30106, 30168, 30122, 30127, 30108, 30113, 30303, 30304, 30305, 30306, 30307, 30308, 30309, 30310, 30311, 30312, 30313, 30314, 30315, 30316, 30317, 30318, 30324, 30326, 30327, 30328, 30331, 30334, 30336, 30337, 30338, 30339, 30342, 30344, 30349, 30350, 30354, 30361, 30369, 30075, 30076, 30077, 30004, 30005, 30009, 30022, 30028, 30040, 30041, 30024, 30097, 30188, 30189, 30114, 30115, 30107, 30536, 30540, 30175, 30183, 30143,
Fulton County, Cobb County, Cherokee County, Pickens County, Douglas County, Forsyth County, Carroll County & Haralson County

Our link partners below for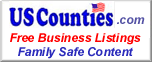 Browns
Marietta Carpet Cleaning, Marietta Steam Cleaning, Marietta Carpet Repair
Water Extraction Atlanta
http://www.bizwiki.com/carpet-cleaning/10926185/browns-chemdry.htm

Serving Areas: Alpharetta, Roswell, Dunwoody, Sandy Springs, Cumming, Acworth, Kennesaw, Johns Creek, Powder Springs, Hiram, Dallas Hwy., Austell, Douglasville, Fairburn, Canton, Woodstock, Milton, Vinings, Buckhead, Lithia Springs, Carrollton, Smyrna,Villa Rica, Marietta,East Cobb

Commercial Floor Cleaning
Google
View Larger Map
1468 Briarwood Rd NE #1102 Atlanta GA 30319
ChemDry